DESCRIPTION OF THE PROGRAM
I'm joining forces with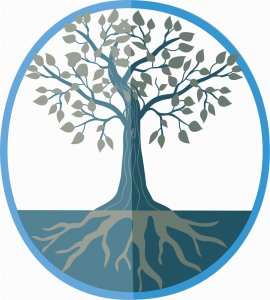 LifeSkills NW  to offer these effective, fun, educational and powerful therapeutic support groups.
The grade, middle and high school groups are designed to teach tactics to deal with bullying.  The group involves personal sharing of stories, role paying and the introduction of new ideas on how to deal with a bully.
This group utilizes the Bullies to Buddies Program philosophy created by Izzy Kalman. If you're interested here is a study on this program published by Psychology Today that was conducted with 267 students.
High School bullying group* 
Starts Tuesday November 4th at 4 pm – 5 pm
Grade School bullying group*
Starts Wednesday November 5th at 2:30 pm – 3:30 pm
Middle school bullying group* 
Starts Thursday November 6th at 4 pm – 5 pm
The groups will meet 10 times, once per week for an hour. The groups will not meet on October 28th & 30th  and November 18th & 20th or Christmas or New Year's weeks.  The final meetings will occur January 6th for the high school group and January 7th for the grade school group and January 8th for the middle school group.
Below is a presentation I have done on the program.
COST PER MEETING
Robert Wakeley LCPC Group Cost
SLIDING SCALE
HOUSEHOLD INCOME
FEE PER MEETING
$5.00
$10.00
$15.00
$20.00
$25.00
Persons in home
UP TO
UP TO
UP TO
UP TO
OVER
1
$11,670
$15,000
$20,000
$30,000
$30,000
2
$15,730
$19,060
$24,060
$34,060
$34,060
3
$19,790
$23,120
$28,120
$38,120
$38,120
4
$23,850
$27,180
$32,180
$42,180
$42,180
5
$27,910
$31,240
$36,240
$46,240
$46,240
6
$31,970
$35,300
$40,300
$50,300
$50,300
7
$36,030
$39,360
$44,360
$54,360
$54,360
8
$40,090
$43,420
$48,420
$58,420
$58,420
OUTLINE AND TOPICS
Lesson 1 – Know Why You Are Teased
Lesson 2 – Change Your Attitude
Lesson 4 – How to Handle Rumors
Lesson 5 – How to Handle Physical Bullying
Lesson 6 – Getting Revenge and why it doesn't work
Lesson 7 – How To Stop People From Disliking You
Lesson 8 – Have A Sense Of Humor
Lesson 10 – Cyber Bullying