If we are doing video counseling with me, below are directions for downloading and using Skype. You can use Skype on your computer, phone or tablet device.  I also can use Apple Face Time.
The Face Time number for me is 208-304-7709.
This is how to contact me on Skype: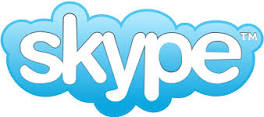 My user-name is:
Robw20189
If you do not already have Skype you can install it by clicking below or click the logo:
Download HERE
Once there you can choose Skype for your PC, Mobile Phone, Tablet or even your SMART TV!
Once you install your software on the main page click the "+ New" button to add a new contact. The contact name is Robw20189.
When it is time for the call please click on my name by "right clicking" and it will give me a choice of options – select "Video Call" and you will be connected to me.